Mission: Impossible 1-5 are a great set of movies. The last couple has been exceptionally great, and even my kids enjoy watching them with me. A lot of action, adventure, and mystery led by Tom Cruise who does a phenomenal job as Ethan Hunt.
Mission: Impossible – Fallout new 'Halo Jump' featurette

Some missions are not a choice. Watch the official featurette from Mission: Impossible – Fallout starring Tom Cruise where he completes a High Altitude Low Open skydive jump from over 25k feet. See it in theatres 7.27.18.
The best intentions often come back to haunt you. "MISSION: IMPOSSIBLE – FALLOUT" finds Ethan Hunt (Tom Cruise) and his IMF team (Alec Baldwin, Simon Pegg, Ving Rhames) along with some familiar allies (Rebecca Ferguson, Michelle Monaghan) in a race against time after a mission gone wrong. Henry Cavill, Angela Bassett, and Vanessa Kirby also join the dynamic cast with filmmaker Christopher McQuarrie ("Jack Reacher") returning to the helm.
Here is the Mission: Impossible – Fallout Trailer

[fusion_builder_container hundred_percent="yes" overflow="visible"][fusion_builder_row][fusion_builder_column type="1_1″ background_position="left top" background_color="" border_size="" border_color="" border_style="solid" spacing="yes" background_image="" background_repeat="no-repeat" padding="" margin_top="0px" margin_bottom="0px" class="" id="" animation_type="" animation_speed="0.3″ animation_direction="left" hide_on_mobile="no" center_content="no" min_height="none"]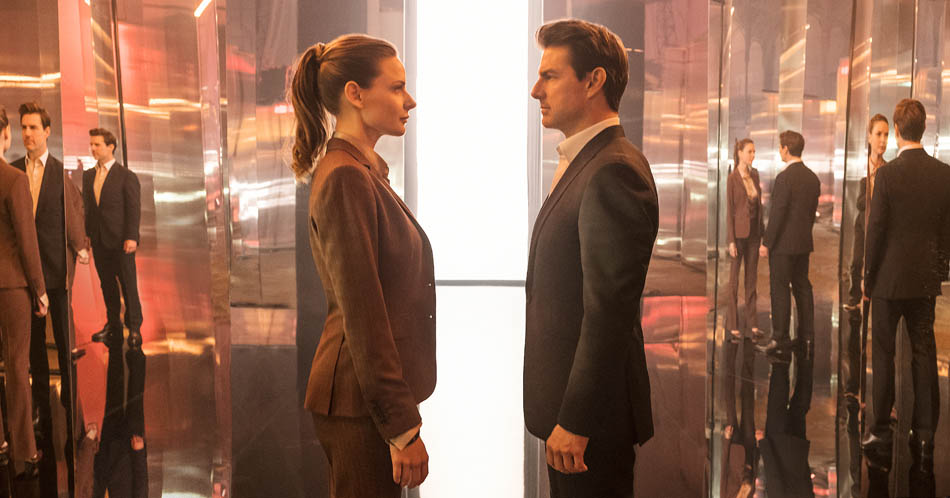 [/fusion_builder_column][/fusion_builder_row][/fusion_builder_container]