We partnered with Warner Bros. to bring you these DIY box cars. All opinions are my own.
For Week 7 at Camp Warner Bros. we made DIY cardboard box cars and watched Tom and Jerry: The Fast and the Furry at our own Drive-In movie! Not only did the kids love taking turns in their box car, but the movie is great. We love Tom and Jerry! We had some ice cream sundaes and enjoyed every minute of it.
The cars are easy to customize to each child's preference, so your little campers will love to play in these cars for weeks to come! See below for all the printables to make your Tom and Jerry cars!
DIY Box Cars
We used a large box and put red construction paper around it and then cut out and glued on the Tom and Jerry pictures. Once the box was ready we set up our screen and projector in the backyard and have so much fun! This is one of our favorite things to do as a family!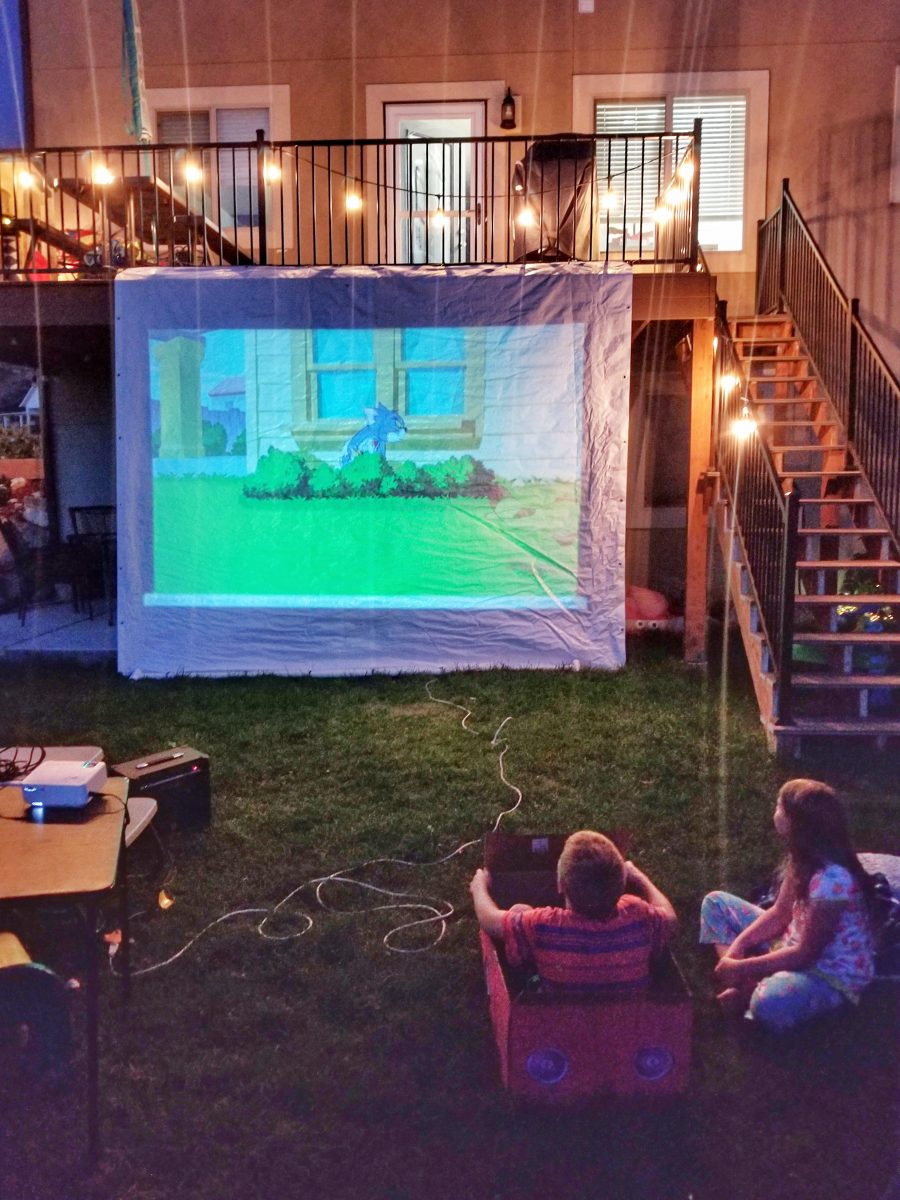 Of course, you don't have to set up a screen and projector to have fun. You can even do this in your living room! The important thing is to make the fun box cars and spend time together.
Tom & Jerry Movie: The Fast & The Furry
Tom and Jerry enter an extreme car race competition called the "Super Race" in order to win the grand prize of a beautiful, dream mansion! Driving suped-up hot rods that can adapt to any environment (land, sea or air), they compete in this wild race around the world, encountering famous landmarks along the way and leaving chaos in their wake.
Here are the Tom and Jerry car printables you can print off and make a DIY box car with your kids! Just click HERE or on the image below and the PDF file will load. Then you can open it and print whatever pages you want.
Get your copy of Tom & Jerry Movie: The Fast & The Furry on DVD or Digital now!